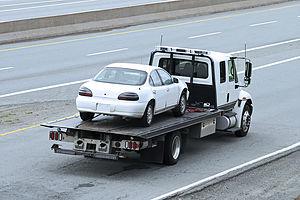 January 25, 2018
There has been an update in the G&G Towing Class Action lawsuit that we issued an alert for in November 2017.
The Circuit Court for Montgomery County, Maryland entered an Order on January 16, 2018 entitled Final Judgment Approving Settlement and Certifying Settlement Classes.
The Order includes the list of the 424 Defendant Settlement Class Members who will be responsible for paying to the Plaintiff Class the amount $390.00 per tow, plus a proportionate share of the fees and expenses to be determined (a total of approximately $425.00 per tow).  
The Order also identifies 43 entities that are not part of the Defendant Settlement Class that is subject to the Settlement Agreement, but remain in the litigation as members of the Defendant Litigation Class certified by the Court.  If your association is on this list, you may want to consult legal counsel immediately.
According to the Class Action website, an escrow administrator will issue invoices to members named in the Defendant Settlement Class in the next few days, and we will update this website when that occurs. 
By Order of the Court, payments are due within thirty (30) days after the entry of the Court's final judgment on January 16, 2018, that is, by February 15, 2018.  Thereafter, interest, additional costs and legal fees may accrue. 
Anyone who receives an invoice should arrange immediately to pay it according to its terms.  An association may verify the number of tows for which it is assessed against the notice it received and against the list that appears on the Class Action website, www.towingdefenseclassaction.com.
If you have any questions about this matter, please contact one of our Maryland community association attorneys.