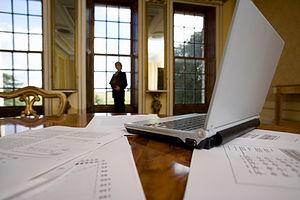 January 19, 2018
The Virginia Senate is currently reviewing Senate Bill 707, which would amend the existing home-based business language in Section 55-513.2 of the Virginia Property Owners' Association Act (POAA).  
Currently, Section 55-513.2 of the POAA permits home-based businesses, unless such businesses are prohibited or regulated by a community association's recorded governing documents.  
Senate Bill 707 seeks to permit home-based businesses of any type, so long as the business is compliant with applicable state and local laws and ordinances.  Community associations would only be able to prohibit home-based businesses that are expressly prohibited under the recorded use restrictions or covenants.
In other words, the proposed legislation requires recorded covenants to be more detailed about the types of home-based businesses that are prohibited from being operated out of residences.  If the bill is enacted, it will become more difficult for associations to maintain the residential nature of their communities.  Owners of lots within a property owners' association will be able to operate many types of businesses that are allowed by current zoning laws.  Typically, these zoning laws are more lenient than recorded covenants that address the non-residential use of lots.  This can result in more commercial uses of lots within communities, increased traffic, noise, deliveries, etc.
The bill is scheduled to be heard by the Virginia Senate General Laws and Technology Committee the afternoon of January 22nd or January 29th.  The Virginia Legislative Action Committee of the Community Associations Institute (CAI) is asking homeowners and community association industry professionals to speak out against this legislation.