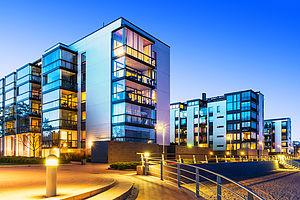 December 26, 2017
As we approach the new year, we would like to take this opportunity to remind condominium associations located in Maryland and D.C. of statutory notice obligations regarding insurance coverage.
Maryland
Under Section 11-114.2(b) of the Maryland Condominium Act, if the association's Bylaws require unit owners to maintain individual unit insurance coverage, then the Act requires unit owners to provide evidence of such insurance coverage on their units to the association each year.
District of Columbia 
Under Section 42-1903.10(a) of the D.C. Condominium Act, associations are required to provide notice to unit owners of any changes in the association's master insurance policy.  If your association increased insurance coverage or deductible amounts, these changes need to be communicated to the membership.
On behalf of Rees Broome, we wish you happy holidays!