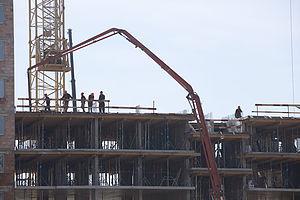 December 6, 2017
The Court of Appeals of Maryland recently ruled that the lien of a "utility" LLC did not have priority over other liens. 
Utility LLC's are often created by developers to allow them to recoup the costs of constructing water and sewer infrastructure.  
Before the late 1990's, the responsibility for such infrastructure would have been with the applicable public utility (like WSSC, for example).  However, developers began recording private "utility" declarations (often before the community association's declaration), which require future owners of lots in the community to pay the utility LLC a set fee (usually on an annual basis, for a period of years) and that the utility lien will have priority over other liens (including mortgages of subsequent purchasers, association liens etc.). 
In Select Portfolio Servicing LLC v. Saddlebrook West Utility Co. LLC, the court ruled that the utility declaration did not create any "priority" lien and that the lien itself was not "created" until there was a breach by an owner.  
This decision will undoubtedly make settlement agents, title insurers and developers rethink the impact of traditional utility LLC liens and collection practices.